November 8th, 2016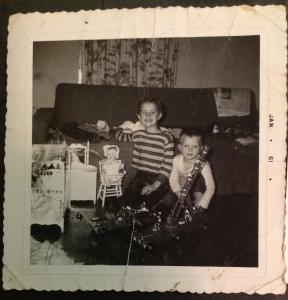 I often wonder why I continue to stay involved with posting my photography/artwork on this website and other websites I use as well. It's certainly not because I am making lots of money doing this, I have a full-time job and a home to take care of. I love to garden, so I have to take care of my garden. All of this without even touching on my family, so why would I want to add to my list of things to do. Sure, I have dreams of one day being in a position to retire and just get into my photography and artwork full-time. Continuing to stay on top of what's happening within this website helps to keep me abreast of what others are doing in the art world, but it also acts as a diversion from my sometimes mundane day to day life. Yes, I said mundane day to day life. The kids that never seem to grow up and move out, the grandchildren that now live with you, health issues that come along as we age, two dogs, two cats and "a partridge in a pear tree!"

More to come........

NOVEMBER 8, 2016

Another day in paradise or as I like to call it, SSDD. Now I could point out the obvious that today is Election Day, but I think I am going to just go right on past that one. Yeah, I think there has been more than enough said about that already.

Ya'll I'm originally from Louisiana, having grown up in an area that they had to "pipe the sunshine in" as I like to say. We lived on a gravel road, which for the ones that don't know what I'm talking about, it was mostly dirt with some gravel thrown in for good measure, it wasn't asphalt or "black top" as we say. Now many years later they did finally black top our road, but that was just the beginning of the many pot holes and bumps that you tried to dodge as you were traveling on the back roads of my neck of the woods. Most of the time you were better off with the gravel road, which I believe a lot of the roads they initially did apply asphalt too have since been returned to gravel. Cheaper to maintain you know!

I never owned a camera when I was growing up and the only one we did have was one that Mama used and I'm sure we were not allowed too touch it. But for the life of me I can't remember what the dang thing looked like. Mama did manage to get some pictures of me and my sister and brothers growing up, although I'm not quite sure how. Like I said we lived way out from anywhere so it wasn't like she could just run by the local drug store and drop off the film to have it developed. Maybe she mailed it in or something, I'm just really not quite sure. I enjoy looking back at the old black and white pictures of my family, and now that I am 60ish I look at those pictures and it's like I am looking at someone else's life, not mine. Was that ever me, could that possibly be me or was it all a dream. My life is so changed from that time that it is hard to imagine that my "other life" ever really existed. It just seems so far removed.

Well my lunch break is over so I guess I better get back at it. Til next time.

More to come.......